Useful Links & View /Sign My GuestBook
The following is a list useful links that I have compiled. If you wish to be added to this list, please send me an e-mail.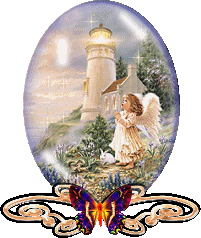 Expert guidance from real people searching for the
families just like you,family pages,guidance,access to census records,and genealogist.There is just so much here.


RootsWeb
Latter Day Saints Records Gain access to over a million records including
birth,death,census,from all over the world.
Updated SSDI,military...its all here

Have you been ripped off ?

This site will help you file a complaint if you have been ripped off by a company,just enter the name to check for lists


GenForum Read..search..post messages for others who may be searching the same names


Highland Home Page Dan Mohn's Highland Home Page website is dedicated to the pioneer families (now over 36,000 names)that settled the highlands of Eastern Kentucky and Southwest Virginia.The families listed herein are descendants of settlers who traveled through Pound Gap from Virginia into what is now Letcher County Kentucky-the headwaters for the Kentucky,Big Sandy & Cumberland rivers.This area was originally part of Floyd County Ky-from it,other counties including Pike,Letcher,and Knott were later founded.
FamilySearcher ( 2 ) This is a link to another site that I am working on to go along with the original FamilySearcher site.
Kentucky Explorer Strictly Kentucky genealogy,by Kentuckian's...for Kentuckian's.
This is a magazine published monthly which covers all the Counties for this state.
Knott Co Ky You want it??Find it here.Great links..great people.This is really an informative place to visit.If you like,you can spend time at the Bed & Breakfast,and stroll through the mountains & enjoy all that nature has to offer.
Knott Co Historical Society Knott Co Historical Society is also the home of the Bed & Breakfast.David Smith is on hand to give assistance with your research,and answer any questions you might have.
Brain Caudill's Letcher Co Ky Web Page One of the most visited hubs on the Internet, reaching one out of every two Web users.There is so much here.
Acoustica Would you like to be the master of your own music?
All you need to do is follow my link,you can mix ,burn,even creat your own label designsIts easy and fun.Use Acousticas preloaded label design,or upload and use your own graphics and photo's
Brain Caudill's FamilyTree Maker brings together the very best of the Internet in one, easy-to-use place.You'll find links here to so much..Birth,Death,& Marriage records.Plenty of personal family sites.
Sign My Guestbook Have Fun!